I am so ready for some winter weather around here. Of course, where I live (North Georgia) we never get that. I think the last snow we had was when Isaiah was like a month old. The photos is below. I had a co-worker mention it might snow where she lives this week. (She lives about an hour north of me on the mountain) Anyway, it has me dreaming of a white Thanksgiving.
lol
. A white
any day
of the week & I would take it!!! I
don't
want to drive in it though. Isaiah has never got to play in the snow and I would so love for him to be able to. I am pretty sure I would be covered in the cold (wonderful) stuff before we made it back inside. But it would be worth it. I know he would love it. Not to mention I would have wonderful photos to scrap with!!! :) So, all this cold & snow thinking made me want to come home and scrap some
wintry
photos. That is what I did to. I was
RAK'd
(Random Act of Kindness) by Becca &
Helly
with their new kit
Wintersong
. This is a beautiful
wintry
kit. Full of blues, purples & whites. I hunted down the most
wintry
photos I could find. Even a horrible one of myself. I was all "
fluffy
" from just having a baby. And scrapped away. Check out this kit and my layouts!!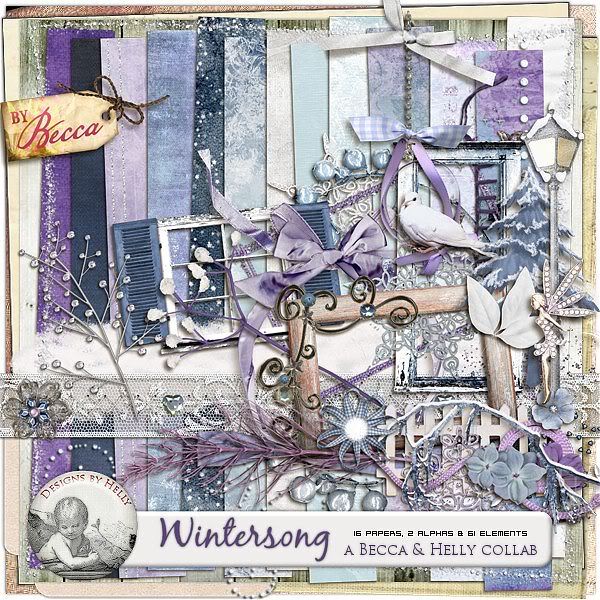 Images linked