Yay! Friday is here. I am only happy because it means new digi-goodies. Everything else equals boooo on Friday's for me. No TGIFs in my life. lol.
Before I get to the digi-goodness, I would like to take a moment to ask for some prayers. I dont know if you watch the news or get it in your neck of the woods. But we had some horrible storms in our area 2 nights ago. The worse in history for our area. Nearly 200 people have been killed, many injured, and so much damage done. My family and friends were blessed and are safe. But many more were not. Please keep everyone in your prayers as they recover, rebuild, and mourn losses.
Here is the view of the worst damage about 10 mins down the road from me and too close to where some of my friends and family live:


Tornado Reported in Ringgold, Businesses Damaged: MyFoxATLANTA.com

Please keep everyone in your prayers!!

On from that to some digi-goodness!! Today is new release day at ScrapMatters! Woot. I have 3 awesome new goodies to show you.
First up is from Down this Road Designs. It absolutely perfect for some photos I took of Isaiah two weeks ago. It is the perfect kit to scrap all those masterpieces drawn in chalk!!! This fun kit is filled with chalk doodles and bright colors.
Check out My Sidewalk Art: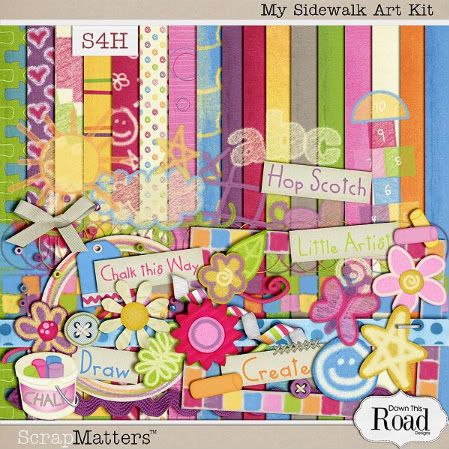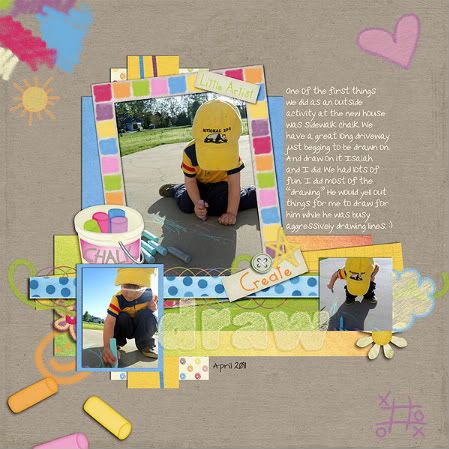 Some days I have the sweetest boy ever! He LOVES to help me around the house. His favorite chore being the laundry....sigh...if only that would last. If only he would be 15 wanting to help me with house chores. lol. Wimpychompers has the perfect kit for scrapping my little helper or all those cleaning photos you have. As she put it, "we might as well make it fun" lol
Check out :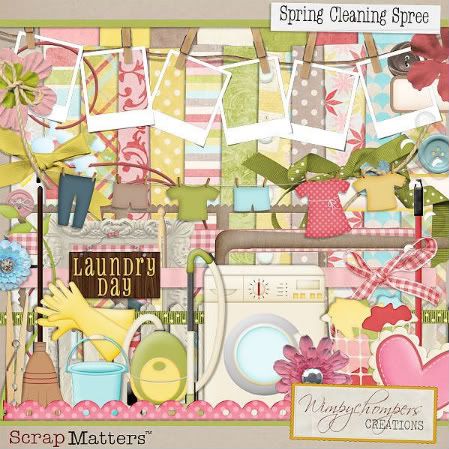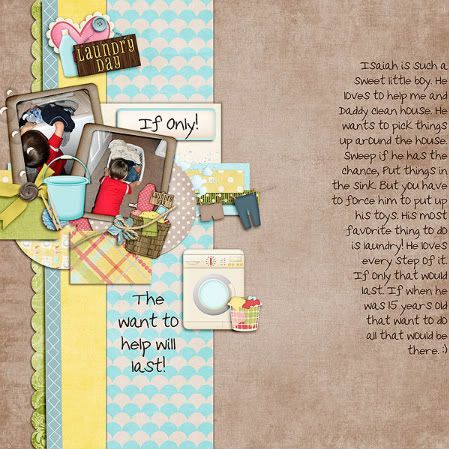 And on this layout I used an awesome template. True Blue Studios is one of my favorite template designers!! I love the layery goodness of this template and the smaller photos. I always want to put large photos on my page (you should have seen my 1st pages. lol)
Check out :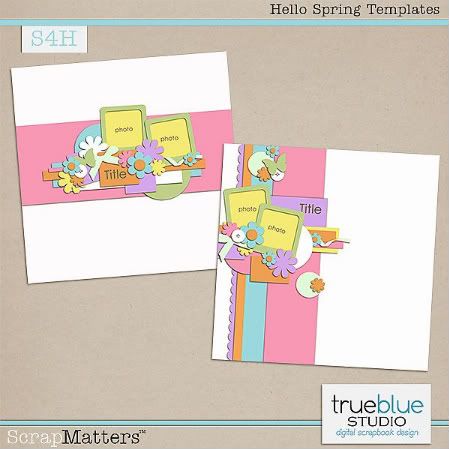 Thanks for stopping by today!! Hope you are having a good Friday where you are!