Good Wednesday morning! I am about to head off to a nice warm bed. Well, I am about to move Mr Bear and Baby bear over and then get in bed. I got a 3am phone call from Isaiah. He told me that he was scared. I asked him what scared him. He said an owl. I have no idea what that is about. But he is now in my bed with my hubby. I don't even try to figure out what goes on in the mind of my 2 year old. :) But before I go move my snoring bears over, I thought I would give you a great treat.
I have worked with this great kit, Rock On by Double Dutch Designs. This kit is for the rockers, older guys or gals in your life. I just had to use this kit when I saw it! It reminded me of my brother in law who is in a bad. Plus, I love the grungy/boy feel to it. Being on Digital Scrap Cafe's Quick Page Team, I got to make a quick page for you with this kit. I would recommend going to add this to your stash though! Such a great kit to have.
HERE IS THE FREEBIE!!!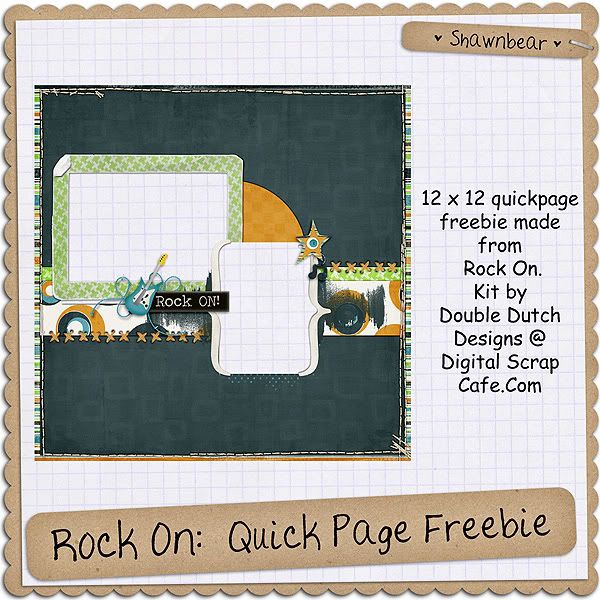 (click image to download)
And if you would like to by the kit, here is a preview to it:
(click image to take you to store to buy the kit)
Thanks for stopping by. Until next time,
♥, La'Shawn