HELLO! I am a new woman. Seriously. I have lived with migraines since I was 15ish. They have gotten progressively worse in the past few years. Well since I had my car wreck in 2002. To the point that as of last Monday I had a headache/migraine for nearly 2 weeks straight. I had enough at that point. I went to the chiropractor after work that morning. The 1st day he worked on my neck and back, I seriously felt like a new woman. And it keeps getting better. No headaches for 3 days straight. I am sleeping better. I have more energy. No tension in my neck and back. It is beyond amazing. I am tearing up writing about it....but you didn't come here to listen to me go on about this. Scrappy Happy goodness it is...
It is Friday. In the scrapping world, that usually means a lot of new items have come out. I am going to show you 3 today. All links with them.
Earlier this week Danielle Young put out just the coolest 4th kit! "
Funky Fourth Page Kit
" Filled with reds, whites, blues, and a dash of purple, this kit will not only work for patriotic layouts but will also make your summer time celebration memories sparkle!! It has such a vintagey feel to me. Like a BBQ on the beach. I just love it!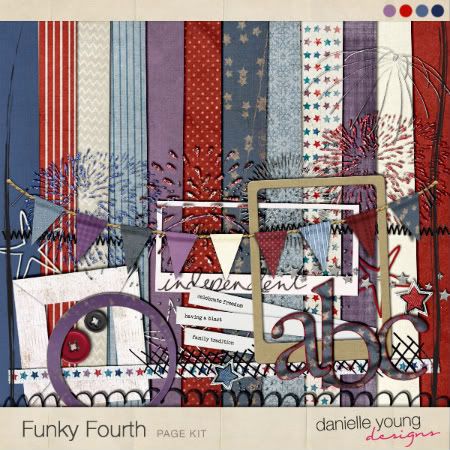 (click
HERE
to check it out)
and my layout with my own little firecracker:



Marshmella Designs has a new kit out today. You know I love it...It is a boy kit!! "His Teen Scene" Woot! I love boy kit. Well, being the only chick in my house, I got to. lol. This kit is geared more towards the teen boys. There are far and few kits geared towards the teens (what teen boy wants flowers associated with them?)This kit has some rockin' boy colors, some tech gadgets, some great boy word art, and some other cool boy things. But it is for the little ones too!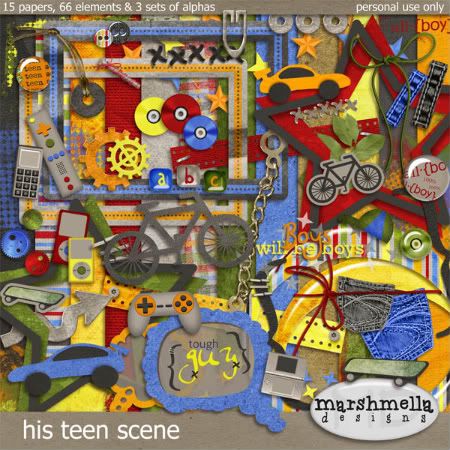 (Click HERE to check it out)

and of course with my little star:

And last, but not least is a collab between Designs by Tater & KeepScrappin Designs. They teamed up again to bring another fab kit. When I saw this kit it brought me back to my childhood. It reminded me of a wonderful bulletin board that was decked out with some 4th of July goodness. I just adore this kit. The little people and the little goodies in it. They really outdid their selves. So, check out "
Yankee Doodle Doo
":
(click
HERE
for the goodness)

and here is an awful photo of me with my Yankee Doodle Doo :)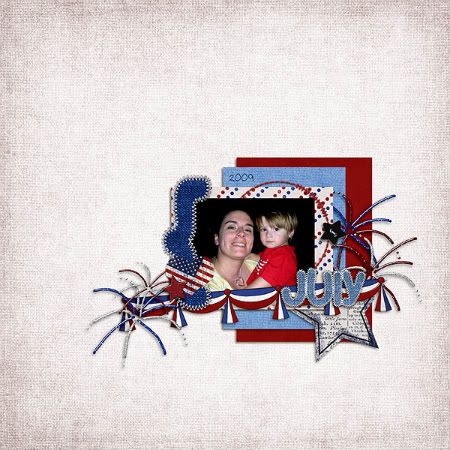 and I will leave you with that. I think I have wrote enough today. I hope you all have a wonderful Friday!!
Happy Scrappin'!

(PS: I used template on all 3 of my pages. Check out my gallery for the awesome designers I used. They rock!)