Good Saturday Morning! Headache/migraine free still. Woot! And Saturdays I usually always have them b/c I stay up for over 24hrs on Friday flipping my schedule from 3rd to 1st and then I go to bed real early and I am lying down for so long....but nothing. No pain! I am sooo happy!
So, being pain free is one of my favorite things and for sure is bringing me joy!! And that goes right along with LawTeeDa's new kit this week. It is the start of a new series of minis. "
Favorite Things Mini: Joy
" is the start of something great! This bright fun kit is full of adorable papers and sweet elements. Sure to make you want to scrap all those favorite things in your life that bring you joy!
(click
HERE
to check it out)

And here is a page by me with something that brings me joy:
And as of today Marshmella Designs has a new store! She is selling at Digiridoo Scraps!! And she has a new kit and a sale just for the great occasion. So check it out!
and check out "
Right Now
"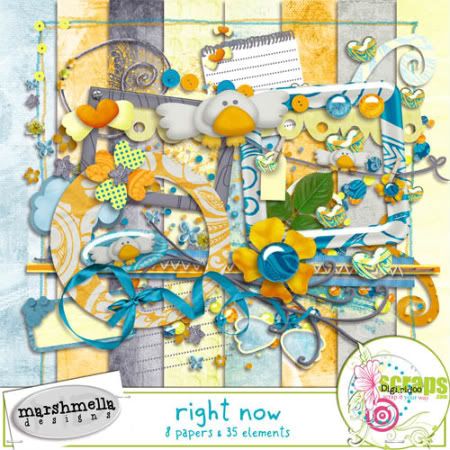 (click HERE to check it out)
That's all I have today. I am off to spend time with the boys.
Have a great weekend!