I was lucky to get to work with Laurie's scraps and Melissa Daniel Designs new collab Admit One. This collab is seriously packed full of everything you need to scrap those photos of theme parks, carnivals, or even if you were lucky enough to go to Disney. But really this it versatile enough to scrap any funtastic photo.
I grew up across the street from a small theme park. When I say across the street, I mean it. I remember lying in the bed, during the summer when the windows were open, trying to go to sleep, and listening to the train whistle. It made the 4th of July awesome! They put on a big show and it was like it was just for us. So, I scraped that place. A wonderful childhood memory. So check out this rockin' kit: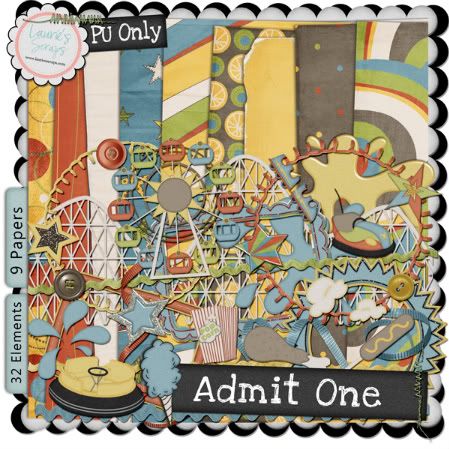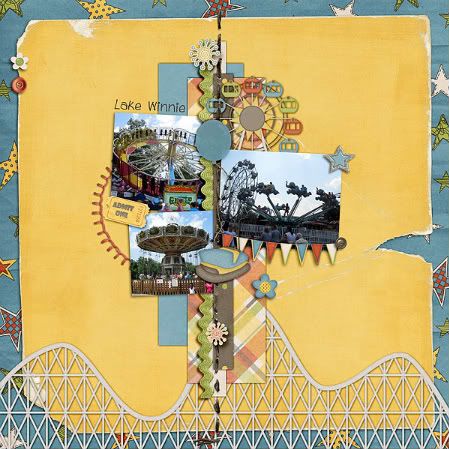 Thanks for stopping by today!
Cheers!