Just wanted to stop by and wish everyone who is celebrating a safe and Happy Halloween! From my family to yours I hope you have lots of fun, gets lots of candy, and take lots of awesome photos.
Here is Isaiah trick or treating last night. Or as he calls it "trick or treak" He also kept trying to give everyone who was giving him candy some candy out of his bag and told each and everyone thank you. I have such a sweet little pirate. :) We are off to a trunk or treat now to have some more fun and take more photos! :) Catch you later this week!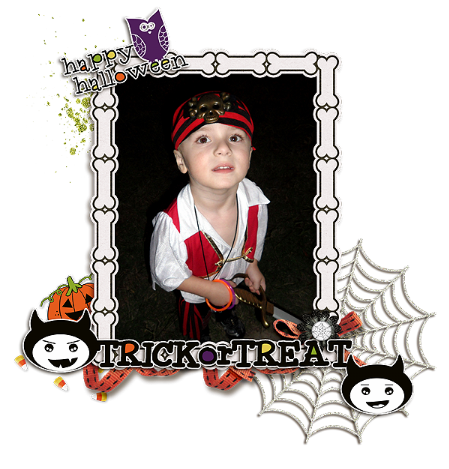 (I made this frame for my personal use using Aprilisa Designs and Pixelily Designs collab "
EEKS! I'm Scared!
" I think this is my favorite Halloween kit.)
Thanks for stopping by!