Good afternoon. I am waiting on the hubby to get home. He should be here any moment. While I am waiting, I thought I would show you an awesome new kit that Aprilisa Designs has out this week!


Road To Forever - Kit



This kit is created special for one of Lisa's CT members' wedding day. Full of beautiful elements that suit not only for wedding page, but also if you want to create another elegance and romantic pages. There is also bundles in her

store

for this kit. With stacked pages, word art, clusters, and the alpha. Or you can buy it all separate.



To give you a taste of this awesome kit. Lisa allowed me to make you all a freebie. :) So here you go. A cluster frame. You can click

HERE

or the image to download. If you like freebies, make sure to follow this blog. There is about a freebie a week. :D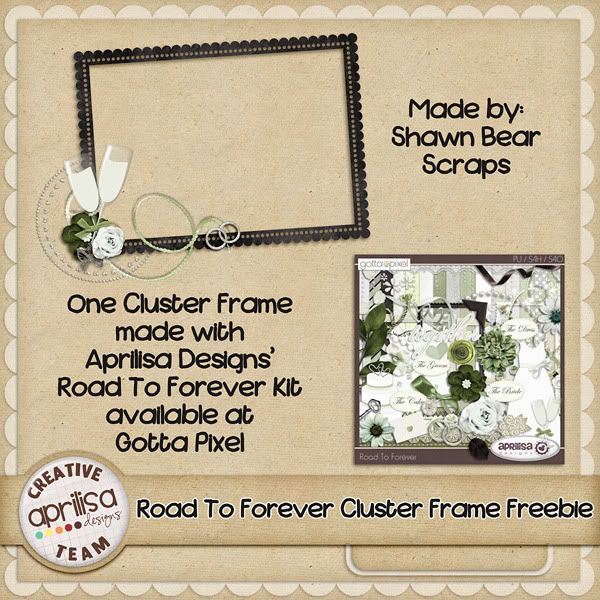 Hope you dont mind that I stopped by twice today. :) I also hope that you have a wonderful evening!