Not so much for me....Friday starts my first day at work for the weekend. But trying not to complain. I get 4 days off a week. So, I try to keep the complaining down to a minimum. :) I am stopping by real quick today to show you some goodies that JennCk has out today.
New to her store today is "Snow Day" Perfectly colored for those photos of your girls or boys playing out in the snow. As always, her papers are wonderfully textured and elements are fun and....snowtastic! :) She also has a set of clusters to go along with this kit. Check it out: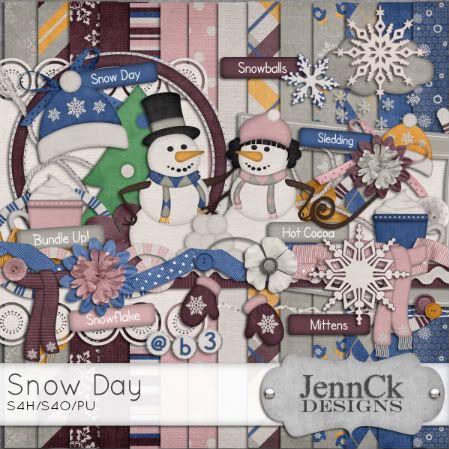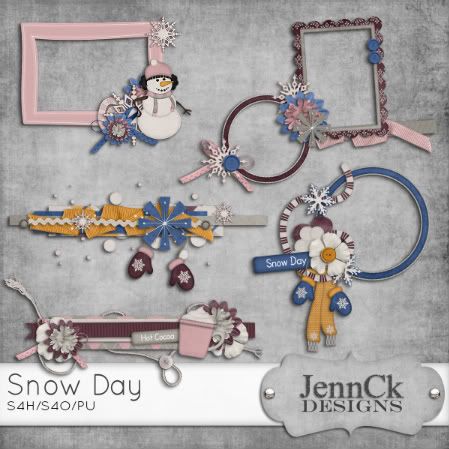 here is me and my family on Bug's first snow. :)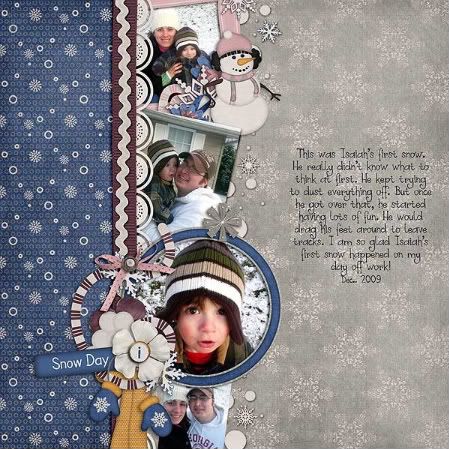 Also in her store for GAB is her Fireside collection. Seriously makes me want a warm cup of hot chocolate and hang up my stockings. :) Although the colors are picked out by the designers as a whole, she really rocked this collection! Check them out: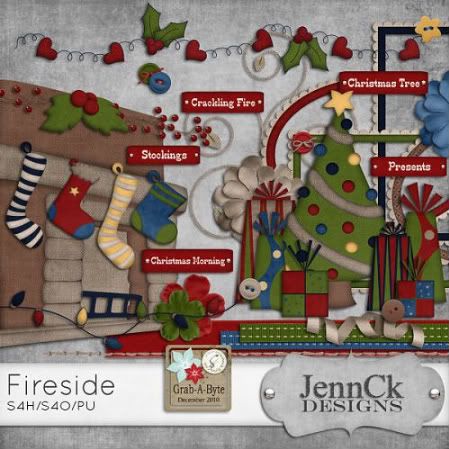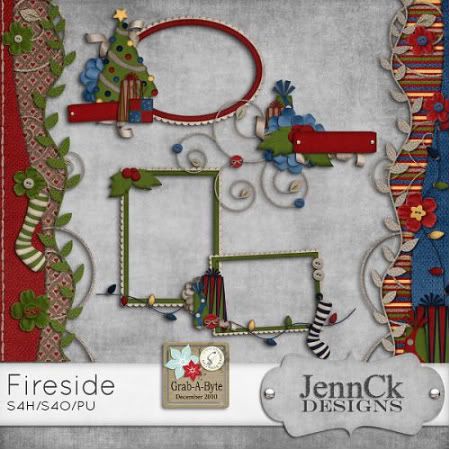 and here is my little guys decorating the tree this year. ♥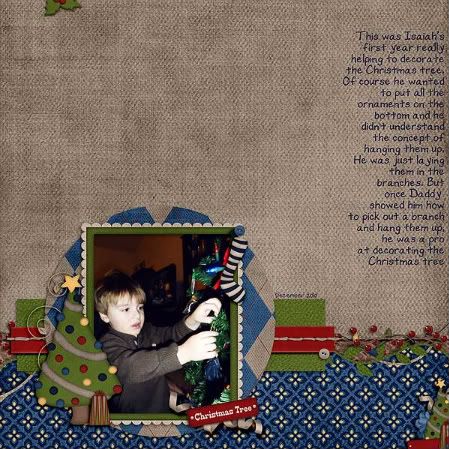 and don't forget about the sale she has going on too!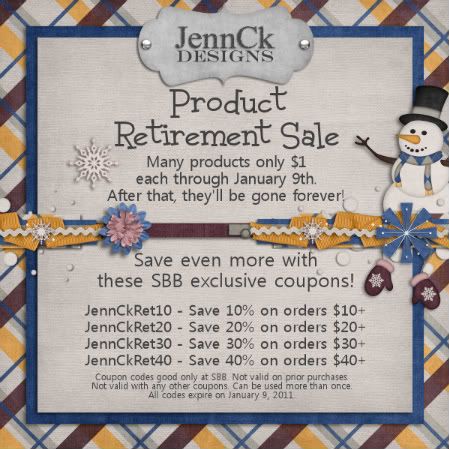 Run over to her STORE and grab up some of these goodies...or all of them. :)
Have a great day!
{hugs!}