Howdy! I am dropping by today to show you some goodies from Pickleberry Pop's store. One will get you in the Christmas spirit and the other will give you a break from all things Christmas. :)
First up is "Hip Christmas Kit" by The Ettes. They

combined traditional Christmas colors with some fresh & funky colors to create a wonderfully festive "Hip Christmas" Kit! Even if you feel a bit drained from the holiday activities, your creativity will definitely get a jump start from these fabulous designs! The adorable characters and beautiful Christmas elements will keep make your holiday projects shine!

Check it out: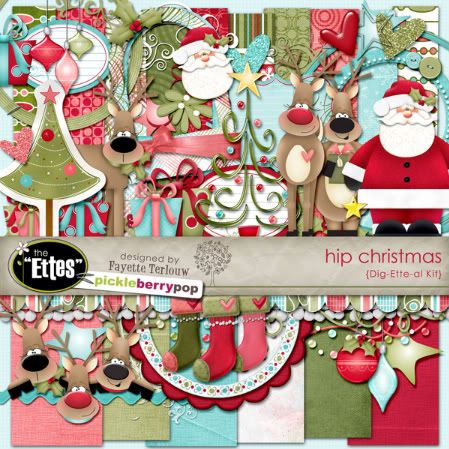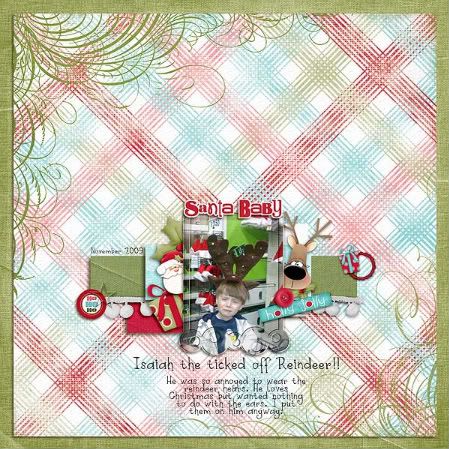 (He still doesnt like the reindeer ears. lol. )

Up next is a kit and add on by LorieM Designs. Perfect for boy pages or any outdoor page you want to scrap.

The kit contains cute elements to spiced up your scrapbook pages using cute graphic elements, deco shapes and lots of whimsy stuff. And a wonderful mini kit with lil' outdoor friends. You can make a cute page using the patterned papers and whimsy little embossed clipart from this kit.

And dont think it is just for little boys. She designed this kit with her daughter in mind:

"Inspiration from this kit is from my daughter, she loves to see lil' outdoor creatures, birds and continuously asking of every little thing she see."

Check out "Lil' Outdoor Friends" and "Lil' Outdoor Friends Add On"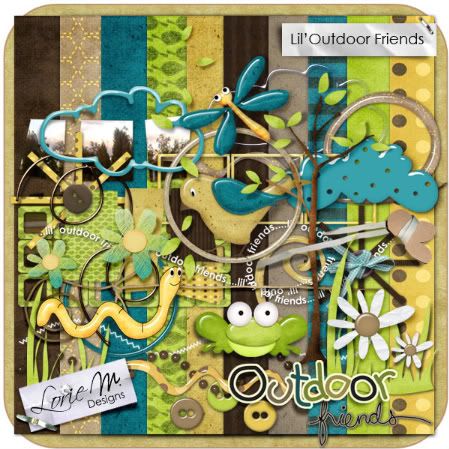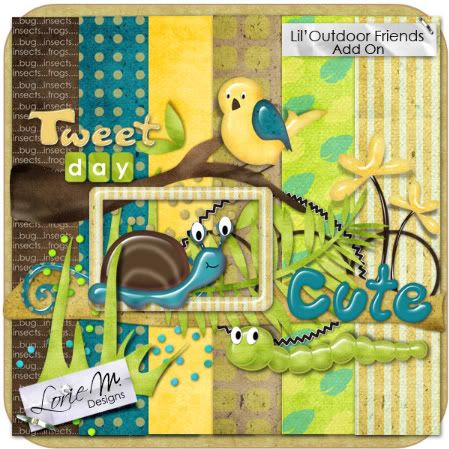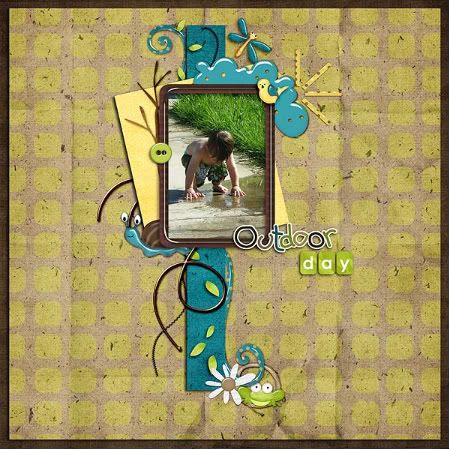 This was summer a year ago. He is still obsessed with water and mud....what boy isnt? lol
See you MONDAY! Woot!
{Hugs!}