Hello! I am dropping by before heading off to bed this early morning to bring you a freebie. Yay! I love freebies. Giving and receiving. lol. Today I had the pleasure of working with "A Name A Blessing" by Laurie's Scraps
andScrap with Brooke's at Digital Scrap Cafe. I am a huge digi-fan of both of these ladies so I was excited to see they had teamed up and even more excited to work with their kit!!
This kit is a darling little kit that is perfect for those baptism photos or just for those baby photos. It is packed full of soft baby colors, baby elements, and all kinds of baby goodness. :) The last baby QP I did was gender neutral. But...this time I just had to go a bit more boyish. However, it could be used for the girls as well. So check out this darling kit (image is linked)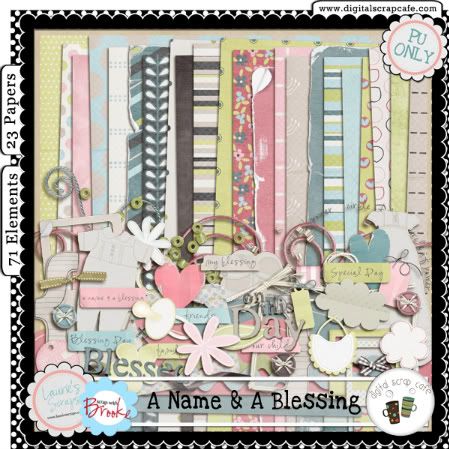 And now to your freebie. Here is the quick page I made for ya. :D You can just click the image to download. I hope you enjoy!!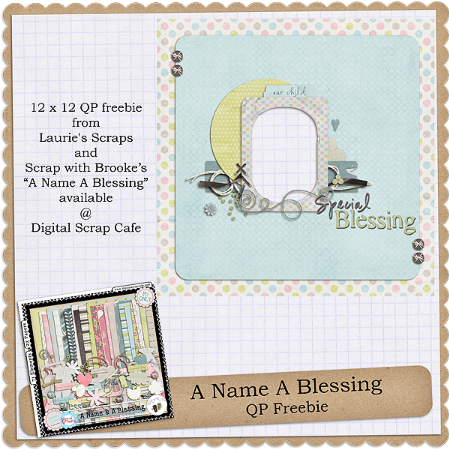 or click
HERE
to download.
Thanks for stopping by!!