I am ready!!! I know I have said this before... I ♥ AUTUMN! I think I need that on a shirt. Well, it isn't quite pumpkin patch season where I live yet. (not for lack of me wishing it here) but, Marshmella Designs has an adorable kit out this week that is just helping me will it in even more. lol. "Pumpkin Patch" has well, pumpkins, but also gourds, leaves, crows (cute ones) a scarecrow, and the most yummy fall colors ever! The pumpkin and gourd frame is just too cute! So check this out...and help me will Autumn on in. lol (image is linked)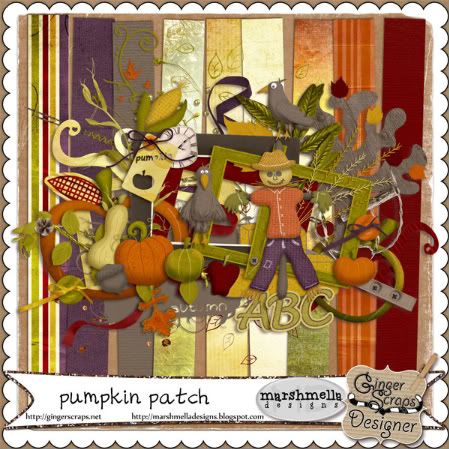 and this is Isaiah last year discovering falling leaves. He really loves fall as well.
Well, he loves being outside period. :)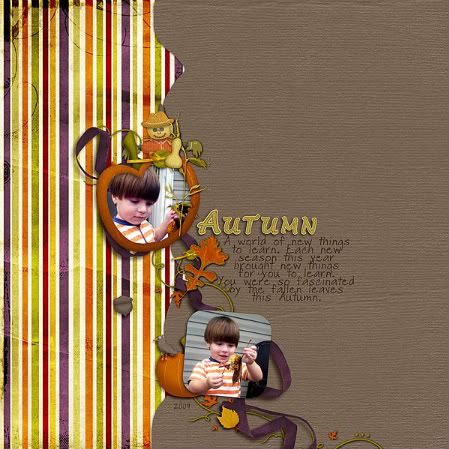 Cheers!