Then there was one
That's right! ONE day until I am first shift bound. Woot! :) Well night. I go into work tonight....leave at 6am...and then I am done. I will have a 24hr day today. But hey, you don't see me complaining. No sir! :) I am praying that tonight isn't that bad of a night. I would like to go out with nice memories. lol
Scrappin' time. Ready for Thanksgiving everyone who is here in the states? Eh...not me so much. Dont get me wrong, I love family, food, and all that. But Jerr is working, and I wont get to see my family. They will be out of town. Oh well. I will get to spend it with Jerr's family. They have always made me feel like part of the family from the start. :) So, I love going over there. Not to mention, both of the grandmothers can cook! Yummy!
Check out JennCk's kit "Together" does this not remind you of Thanksgivings past? Like going to a grandmothers house and enjoying a great meal there? Look at that alpha! :) I love it! It is so....I don't know...pumpkin pie and MeeMaw hugs. lol. Check out the bundle: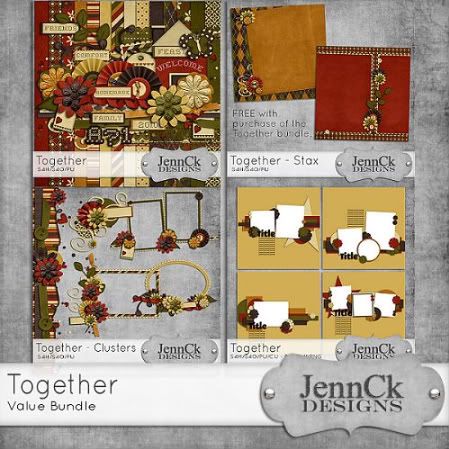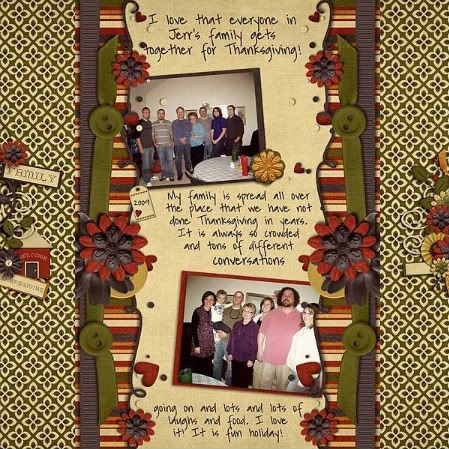 Well, I will catch you on the 1st shift side. :)
Have a great rest of your day!
♥, Me