Wootness & a Grab Bag!
Ok, so as you can see from my side bar over there ----> I am a huge fan of litabells designs. I buy just about every kit she has put out. I had bought her siggy service while she still had it and had her make my Nov siggy. (I
hate
making siggys! My name is too long and all that is too little! She rocked it!) anyway, I applied when she had her guest CT call. I didnt think I would get it.... BUT I DID! Woot! And I am a November guest. And up first this month is her
November Grab Bag
. There is a beautiful kit, additional papers, a sweet alpha, and some of my favs (♥) templates! I am a template junkie and her's uber rock! So enough gushing....check it out....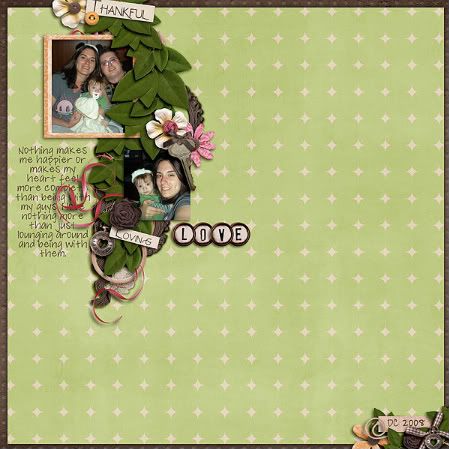 Thanks for stopping by! Hopefully I will be back some more this week with some goodies. But I am scrappin' like crazy...you know what this weekend is! :D