That is what Isaiah calls Christmas. :) That is a step up from calling everything Christmas related "Ho-Ho." He really is his momma made over. He loves Christmas as much as I always have. He wants me to play Christmas music, watch Christmas movies, and goes over the top excited when we are driving around and he sees Christmas lights. I mean over.the.top! It took us over an hour to calm him down Saturday night after driving around looking at them. He said "They are wonderful! I wove them!" We are in the office now. Listening to Chris-Crims music and I am scrapping some Christmas pages.
Here are some Christmas pages I have already scrapped this year ♥: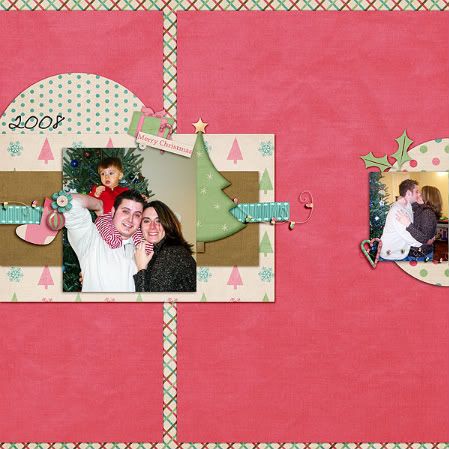 Click HERE for full credits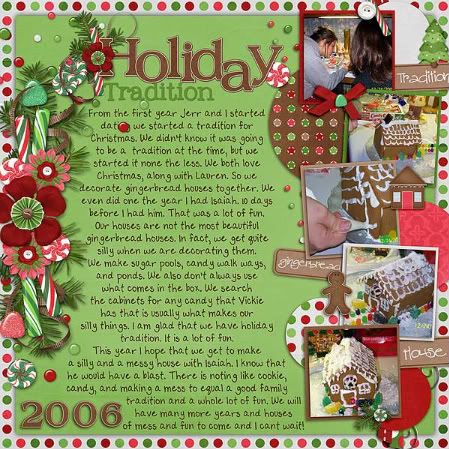 Click HERE for full credits
Now, its back to a rainy day of scrapping, Christmas music, cleaning, and spending the day with Bug (potty training. sigh)
Hope everyone is having a great day!!!