Victoria Feemster has $1 deals at Scrapbook Bytes and a Spunky kit at Gotta Pixel.
I LOVE the color scheme of Spunky Fresh. I really think this color scheme is perfect for scrapping boys or girls. I am a bit partial to boys though. :) Check out Spunky Fresh:

and here is my layout with it. Isaiah and I last Easter. Love these colors!!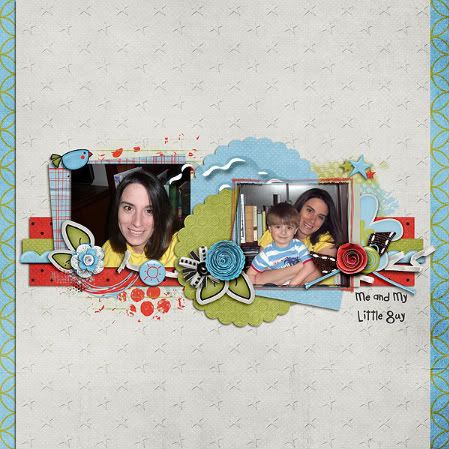 2nd up is another color scheme that leans towards the boys, but can scrap anything. I think of night-night when I see these colors. But I had to scrap some special guys in my life. This collection also has 4 items, all $1 a piece for a limited time. Check out the Morning Joy collection: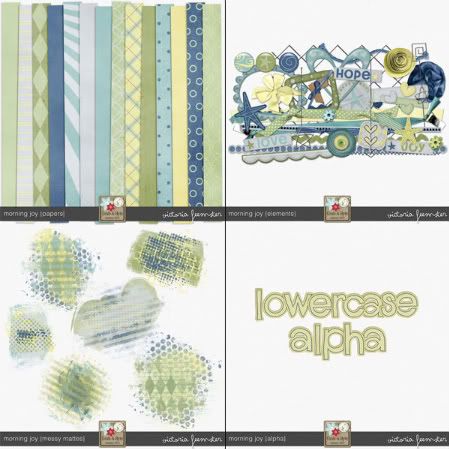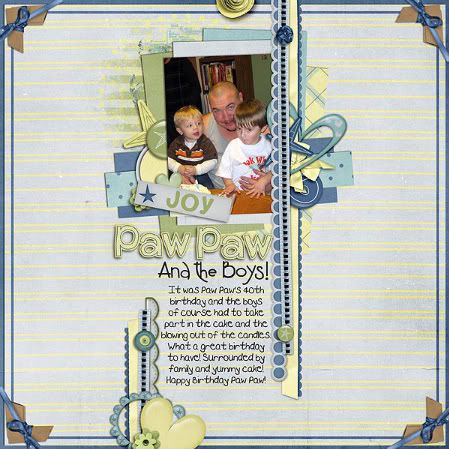 Thanks for stopping by. Make sure to run over and grab up these goodies because they are only a $1 for a limited time.