Hello. Another fun day at work for me...believe that? :) I don't know any job that 13 hours of doing it would be fun. Lets just say...another thankful day at work. ;)
I am here to show you a cute kit! Today is new release day at the SUN and one of those new goodies is What a Hoot by Meredith Cardall. This kit was designed for capturing all those silly and funny little moments that the girls in our lives do. But you know me. I scrap boys! And this kit is so packed full of awesomeness that you can scrap seriously anything. Take a look: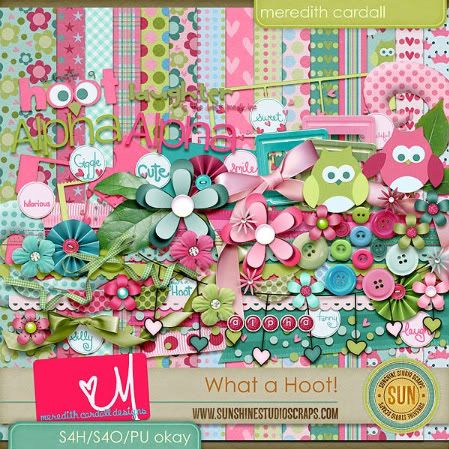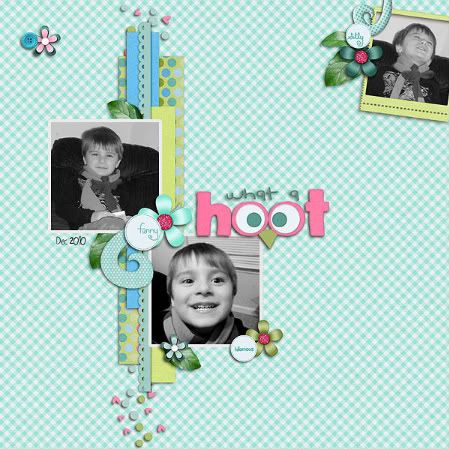 He is SO silly. Jerr calls him a Silly Goose. :) I wouldnt have it any other way. He was wearing one of my scarfs and thought it was funny and carrying on about it. I love that little Bug!
Thanks for stopping by!