Howdy! I am dropping by today to show you Ramona The Pest's new kit this week. "
Calico Girl
" is a beautiful & rustic kit. Even though it has the word girl in the title and does have flowers in it, it is very versatile and can be used to scrap just about anything. It is great for vintage pictures, travel pictures and even just every day pictures! It actually kinda reminds me of a beautiful fall day. Minus the leaves. :) Check it out: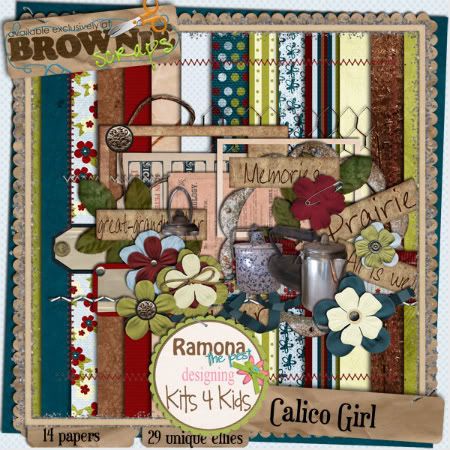 (click HERE to purchase)
and here it the alpha: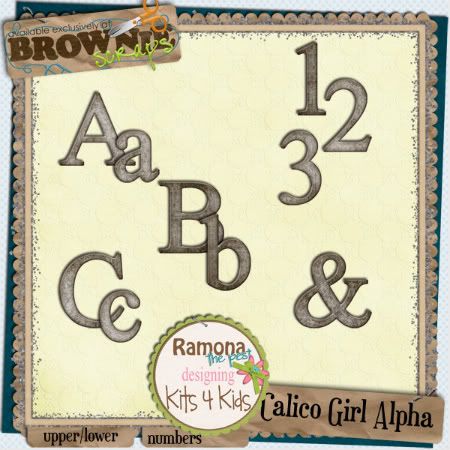 (click
HERE
to purchase)
and here is my page: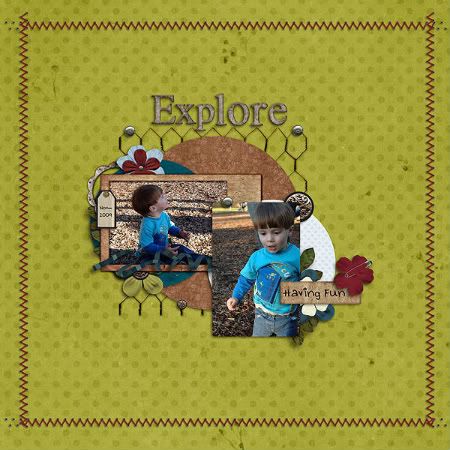 and the new doo...Isaiah has a big boy hair cut :*( **sniff sniff** I swear he looks like a different boy. I have even kept from taking photos of him with the new hair b/c of this. Not that he looks bad. B/c well frankly, I will always think my guy is handsome. lol. But he just looks so much older. I will stop whining. I took some photos of him Saturday. Here is my little guy with his big boy hair cut...
(sorry for the blurry photo. Isaiah kept putting his grubby little fingers on my lens. grrrr. Oh well) I am off to bed now. Until next time!!
♥, La'Shawn