Good morning! So Sunday evening I had finished all my CT duties and kinda didn't know what to do with myself. lol. I had always been one step behind on the layouts I needed to get done. Anyway, I have gigs of beautiful kits that I haven't even used yet. I love buying designers wonderful works. Especially when there are big sales. So, I asked my hubby to go through all the kits (that is a big task. lol) and pick out at least 4 of them he liked the looks of so I could scrap. If I got to looking through them, I would never started scrapping. I would just have spent my time looking. lol. He did really good too. He didn't pick one CT kit either. So here are the layouts I scrapped Sunday night. I love that my hubby not only likes to see the layouts I do, but will sit down and do that for me. He is a sweetie!!
♥
(click
HERE
for credits)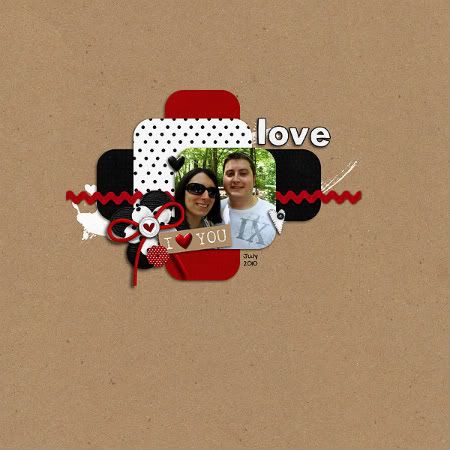 (click HERE for credits)
There really is no surprise why he picked the ones he did. The top one b/c when he opened it up, it had a bunch of save the world tree hugging stuff in it. That is spot on Jerr. :). The 2nd b/c it has skulls in it. I could see him wearing a Tee with the designs in Flergs kit. The 3rd kinda a threw me but he is a softy really. Kinda a lovey dovey guy. So it didn't throw me for long. Plus it wasn't girly lovey dovey. :D and the last one. Well, that one should be named "The Jerr Kit" lol. I am pretty sure that African mask is on one of our walls. I'm not kidding. lol.
Anyway, hope you made it this far in my ramblings.
Happy scrappin'!