Good afternoon! I hope this post is finding everyone well. I am dropping in to bring you a qp freebie. I used "
Kit Digi Scrap Addict
" by Dani Salles. This kit was made for us. The women, and men, who follow everyone around with our cameras, who think of things in "what kit could I use with this?", who spend hours in front of the computer scrapping our lives and memories. This is the kit for us! I used this kit to make a QP. Something to make us step from around the camera and focus on ourselves. Even if it is about us doing just that, scrapping. After all, it is part of who we are. For me, it's a big part. lol. Here is the QP: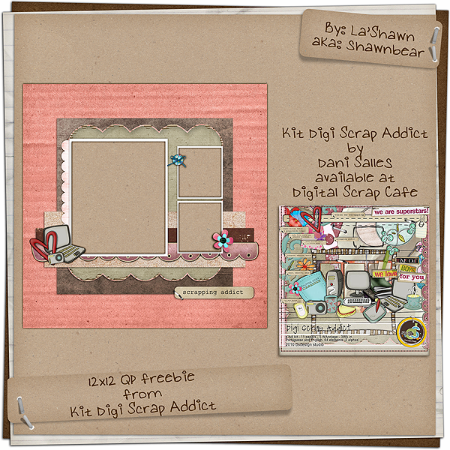 click
HERE
to download
And if you are like me, you are going to want this full kit. Head over to DSC and grab this beauty up. Check the kit out: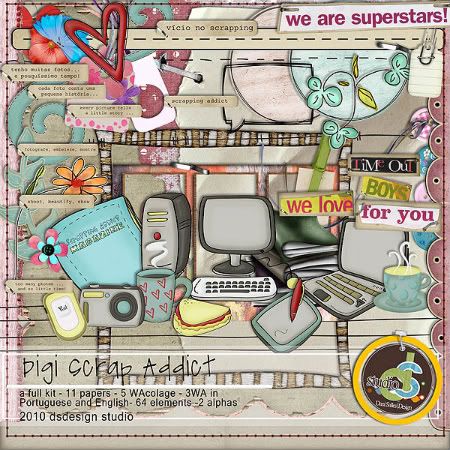 You can go HERE to purchase.
Thanks for stopping by!