The Breeze of the Beach
I think I miss that the most. It was just as hot in FL as it is here in GA. But man...it feels so much hotter here. I dont even want to walk to the car it is so hot. It dawned on me that it was the breeze, from the beach that made it so much better. I have never been much for the beach. But it was the best vacation I have ever had. It didnt fly by like normal vacation. There wasnt that annoying stress that I have felt in the past. The driving down there and back sucked. But really, that is all that I can think about that was negative about the whole trip. Photo time! :) lol

This in itself is enough to make a vacation perfect.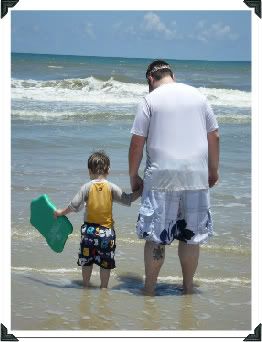 What about this face?!? He was having so much fun. Running back and forth from the water to the sand. This kid doesnt know much fear. It is kinda scary from a mommy's point of view!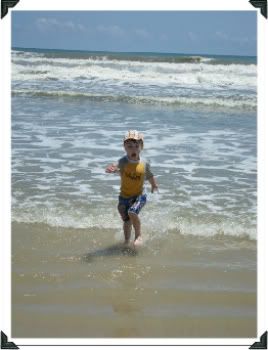 There is nothing like a walk on the beach with my honey to make this vacation one of the best!
And I think I have two of the silliest guys ever.

♥ ♥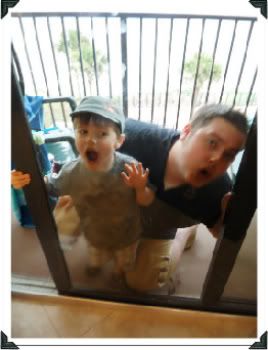 That was a small photo glimps into my vacation week. Now, back to my real life. Wife, Mommy, and scrapping. lol