Woot! I am not so thrilled not to be at the beach again this week. But I can tell you that I am happy to be back at scrapping. I missed that while I was away on vacation last week! I got a bit of scrappy-happy news while I was on vacation. I was a guest last month at The DigiChick. Well, they asked me to stay on as a full fledged CT member. I did a gig around the hotel room. :) Well enough tooting of my own horn. :)It is new releases day over at TDC! Of course there are a ton of new and beautiful products over there. This week just blew me away.
Nikki Epperson Designs has a new template pack out this week. I have always been a fan of her templates. You can go over a year back on my blog here and see that. :) I use her templates all the time. I am a big fan of one photo layouts and she has some of the best. Not to mention her clustering rawks!
Here is

Sweet Starts Mini Vol. 5



I used her new kit from last week Summer Lovin' as well. Beautiful kit!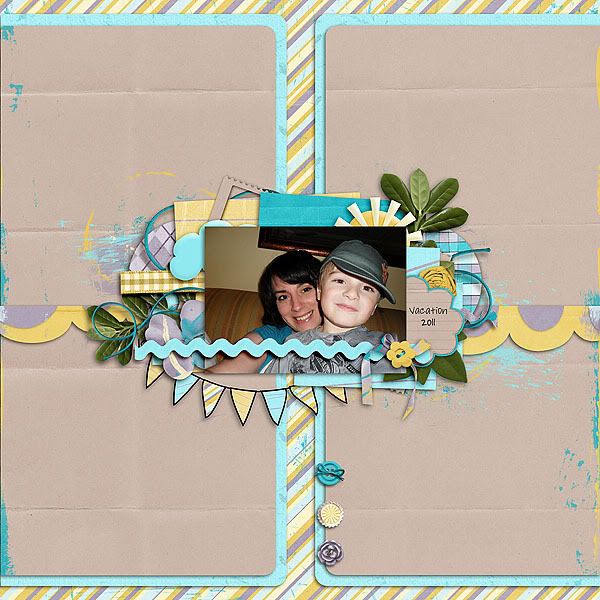 I might should have called this post Template Thursday. lol I am about to rock your socks with some more amazing templates. But you know me. I am a template junkie. Cluster Queen Creations has a slew of new templates in her store. Some broke down from past Grab Bags. She is fast becoming my all time favorite template designer. Get ready to be blow away!



Gimme Layers Triple Threat Vol. 1




I used Sun Kissed Collab by SHCO Girls (retired)


Gimme Layers Lite Vol. 5




Kit: May Grab Bag 2011 by Seven Dayz Designs

and last by not least


Gimme Layers Vol. 8




kit: Boy Oh Boy Collection Bundle by Captivated Visions and Lyndsay Riches
Did I image and template overload you? Not a bad thing!! :) Never can have too many templates! I hope you are having a swell day where you are. *sigh* I go back to work tomorrow. But I guess after having two weeks off, I cant really complain...right?!? ;) Maybe just a little. ☮