So sad...but that means a sale!
I am so sad. One of the first designers I ever CT'd for is retiring. *sob!* She was new to desiging and I was new to CT'ing. We became digital friends. So, it is with a heavy heart that I am saying Marshmella Designs is retiring.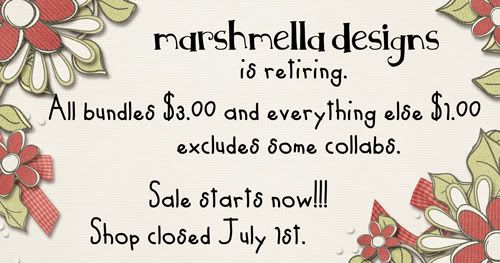 $3 Bundles and $1 kits and everything else! Seriously, crazy good sale! Best wishes, Michaela.