Happy Sunday everyone! I hope you are enjoying it. It is my last work day. yay! I hope when this posts, I am not getting my teeth kicked in at work!
On to the goodies!
This week Queen of Hearts has some awesome goodies out in her DSB store. My favorite being her new kit "Everyone Loves Diane" I am so happy that she ventured into designing kits! Her templates rock and that is why I wanted to join her team. But her kits have a style all their own (kinda like her. :) ) and I love it! Check it out: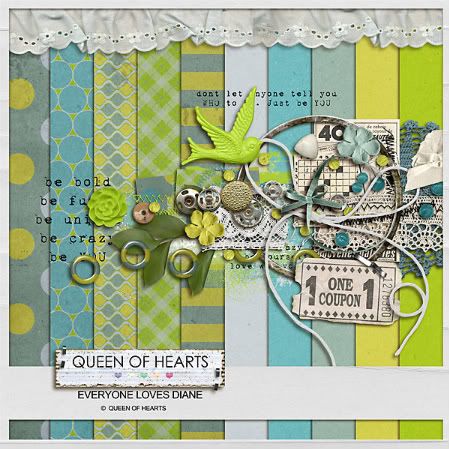 This week Sugary Fancy has two new kits out in her STORE. I worked with the fun and clowntastic one called "Lovely Clown" This kit is so much fun! Bright elements and lots of balloons and clowns. You can scrap just about any fun photo with this kit. Check it out: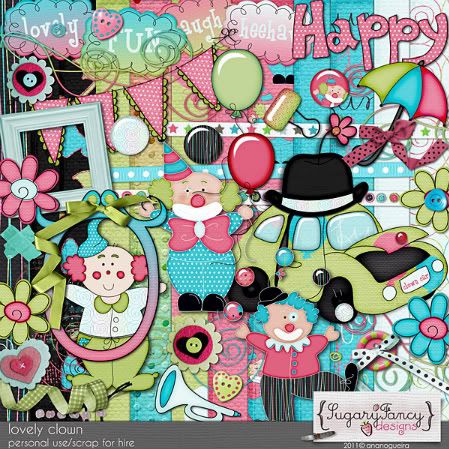 (Your lovin' that 80's photo arn't you? Don't hate! lol)
Peace!