More goodies!
I just had too much to put in yesterday's post. I was going to. I just didnt want to overload you. I thought it was like eating a good chocolate cake. lol. You can't have too much of a good thing. But I always feel guilty after eating too much of a good thing. lol. Soooo...I thought I would spread it out just a bit. Plus it seems I have this aversion of not posting nearly every day. ha!
I have more ScrapMatter's goodies to show you!
The Design Girl has a new kit out this week. I just love her bright kits! They are always so cheery! This kit is about rain and spring all rolled up into one. I kept saying in my head while I was scrapping "April showers bring May flowers" lol. Check out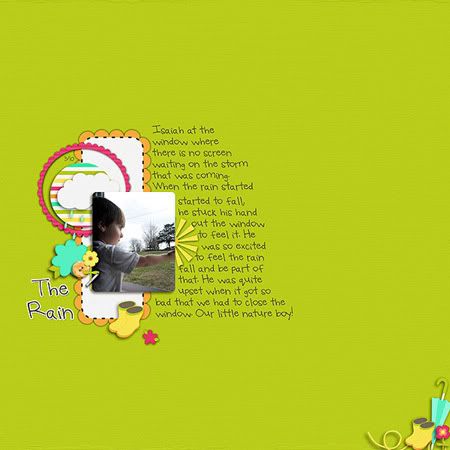 Are you a font-a-holic? I didnt use to be. I am now! Stolen Moments Designs has a new font out to whet any font-a-holic's need. :) I used it on every page I scrapped with this week. (except the one with True Blue's template from yesterday's post) Even the one above is using this font. I think I have a new favorite!! Check out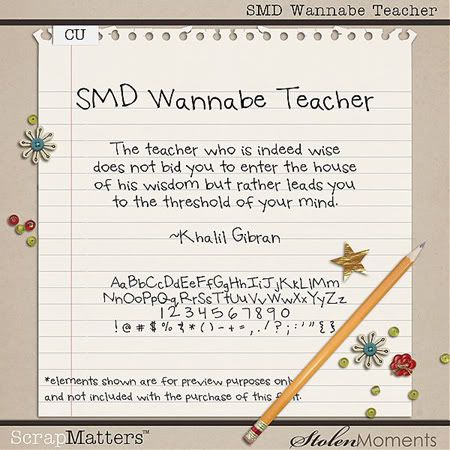 Have I overloaded you again this weekend? I hope so! lol. :) Now go buy buy buy! :)
Today is my last day at work. I wish I was at church! I have been having this feeling, urge, nudge, or whatever that I should be at church on Sundays. That poses a problem. My shift is every Sunday. I really could use some prayers!