Happy St Patricks Day...again. Yes, I know I am writing two posts in one day. One was really early in the morning though & I had not gone to bed. So really...that was still Wednesday. A lot of places, it still was! lol. Has anyone gotten pinched today? I am going to wear green when the Hubs gets home so I dont get pinched. I dont deal well with the whole pinching thing. It used to piss me off in high school. But, I will play along not to get mad. :) I dress Bug up in green. I am the only one here to pinch him...but still. :)
On that note I am really stopping by again today to show you a bright, fun, lucky, and l♥vely new kit by Shilo Designs called "Lucky to Love You" Not to be all ookey and all. But I am one of those chicks to be lucky to love someone. The Lord sent me Jerr at just the right time. He is also about the only person on this earth that can put up with my antics, complaining, lack of house keeping, opinionated, non-lady like self. He says it is those things that make him love me....I think he just loves me and tells me that not to feel so bad. lol. I will take it though. ♥
That is why I had to scrap him with this awesome kit!! It is perfect for love and St Patrick's Day! True to Shilo's design's it is bright, fun, & original! So....enough babbling La'Shawn!!
Check it out: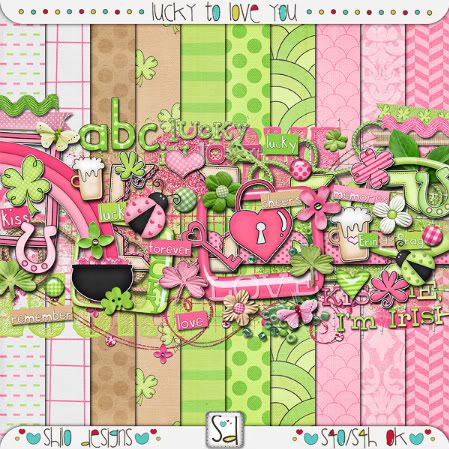 Click HERE to go to Shilo's store.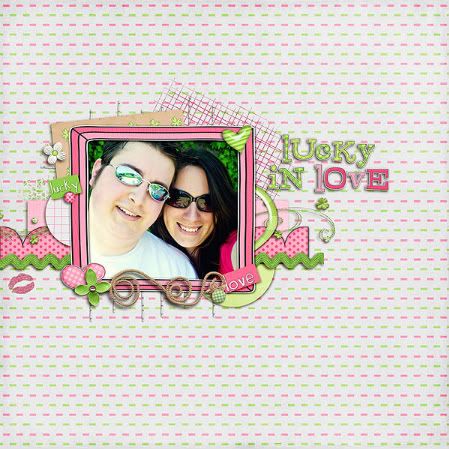 Now go grab this cutie up. It is 20% off today! Woot!