Howdy!! Yep, I had him back at it again. Digging through my kit stash. I asked him to pick at least one that kinda of fit me. Not all brown, tree hugging, boyish. (That is mostly what I buy because, well, that is what I live with. lol. But there are some La'Shawn kits in there) He told me. "Meh, I am just going to pick what I like." LOL. What can I say. He was doing me a favor. But he shocked me!!
Here is Jerr's pick of the week....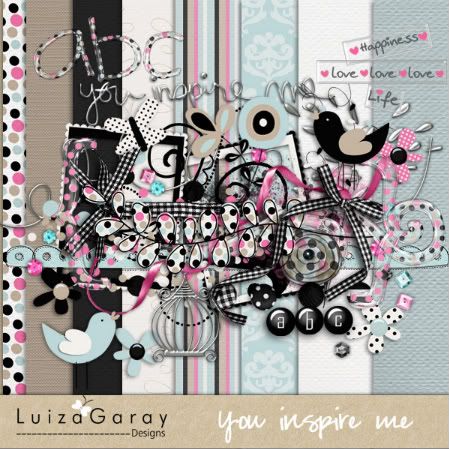 "You inspire me" by Luiza Garay

and here is my layout: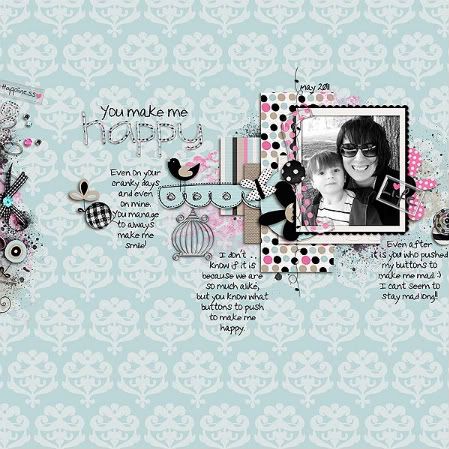 He said it reminded me of him. I am not sure why it did. I am not a pink or a blue girl. (I am a yellow girl!) But it is a beautiful kit. I bought it after all. I was really happy that he picked it out. I usually scrap everything with a guy touch to it. Side note, there is usually always one thing per kit that makes him pick it out. (He opens the folder up and looks at the elements and everything. Not just looks at the folder image) I am going to go with he like the blue damask paper. He is a sucker for damask. :)
So there ya go. A lot different than last weeks.

ps: I used these fab templates from Queen of Hearts of this template (just a tad altered)
"Midnight Cowgirl Templates"


Hope you are having a great day & thanks so much for stopping by!!