Did everyone have a good weekend? Especially a good iNSD? I hope that you did. I shopped just a tad. Won a few things. One from my all time favorite designer. Yay! One from a new teamed up designer pair. Woot! I always like winning. :) I had to work this weekend though. So, I really didnt get to participate in much of the festivities. :(
But, the week before was fantastic. I got a bit scrapped out. lol. But Jeremy was off for two days. Since he works Monday - Friday and I work Friday - Sunday we dont have a day off together. Fridays are nice because we work at the same place and can have lunch together. But I LOVED spending time together as a family this week.
Tuesday we just slept in and hung around the house. That was nice. :) Wednesday we went out and had lunch and went to the park and chased Isaiah around, swung on swings, and slid down slides. :) Then we went and got slushies, got our books, Isaiah's ball, a blanket, and went to the "castle" park. It was wonderful day!!



Here is me and the ever elusive Mr. Bear. He hates getting his photo taken (he actually looks a little pained here to be doing it. lol)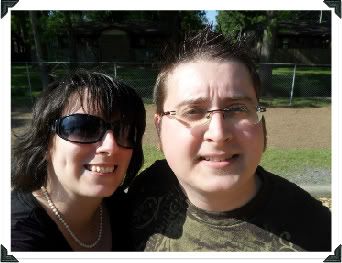 We rocked it out at the park!!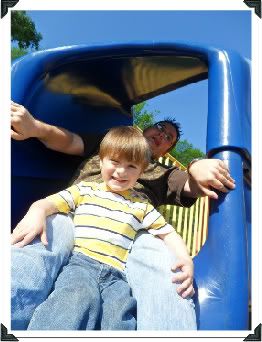 Isaiah loves his "castle." Really it is an American civil war tower. A
tall
one!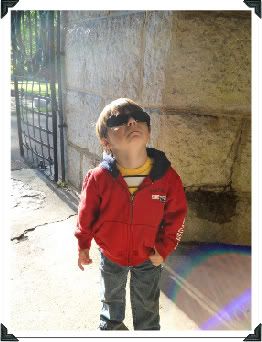 Our walk through the woods. It is kinda spooky walking into it.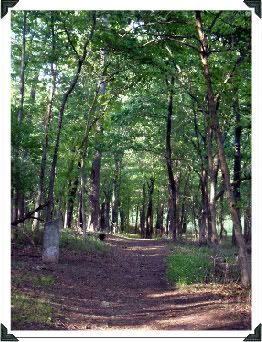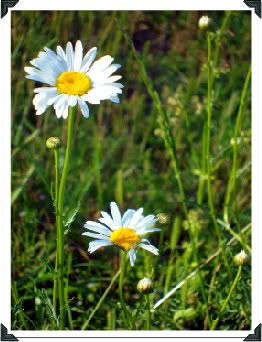 Isaiah LOVES throwing the ball. We have to keep the ball up at the house to keep him from throwing it. Because, as you can see, he is really good at it. :)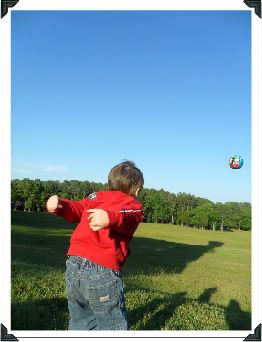 The perfect ending to a perfect day!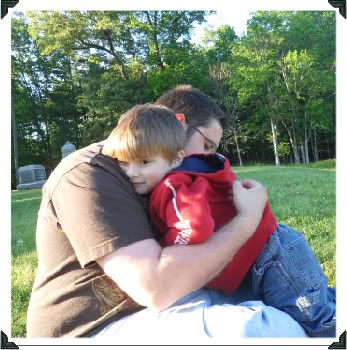 Bug was asleep not long after we got home that evening. Which for a kid that can stay up way after midnight if you let him, that is saying something! :)
{hugs!}
La'Shawn