Happy Sunday. I guess if anything for me TGIS! Right? :) Last Monday was Jerr's 27th birthday. According to Bug he is too old to have birthdays. lol. I guess that means I am too since I am older than his daddy. lol. But I think he had a great birthday anyway. Isaiah seemed to enjoy his daddy's cake. Good thing he was allowed to have a birthday.
Speaking of birthdays...Pixelily has a new birthday kit out this week. (a free add on for a limited time too!!) This kit is about decorating every birthday photo of your beloved guys. It is ageless and full of original elements and it matches any type of birthday party you have. (there is also a girls version in her store if you are needed that)
Check out "Prince of the Day":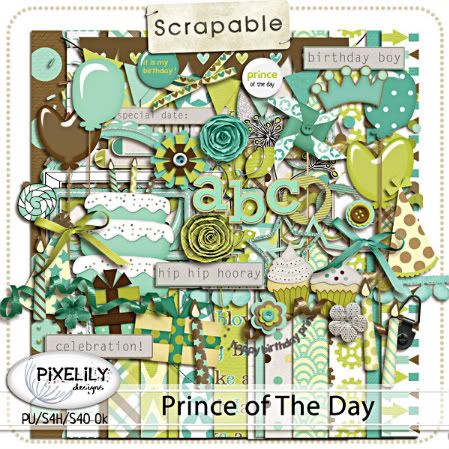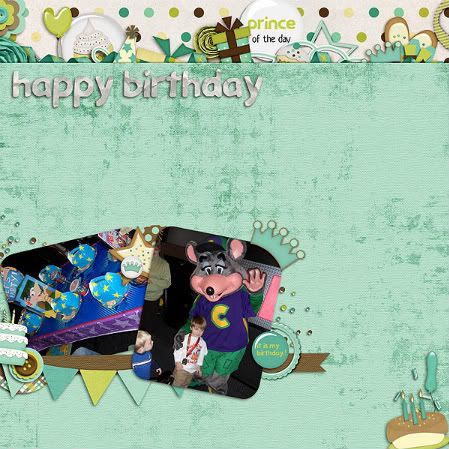 Milly Dee Designs also has a new kit out this week. It is packed full of just the cutest animals ever. Such doodley goodness. Perfect for scrapping those zoo photos to your kids favorite animal. Bug loves this kit himself. He sat on my lap looking at the animal elements yelling out what the animals were for at least 30 mins.
Check out "Animal Magic":


Thanks for stopping by today and I hope you had a great weekend!