You knew that I wouldnt let another weekend day go by without some more goodies to show you right? They are really awesome as well! Two of my most favorite designers and most favorite CTs.
Victoria Feemester's newest kit

The Sweet Life

celebrates today. Live for the moment. Don't look back, don't look ahead. Focus on the here and now! Included are 14 papers, 40 elements and 1 alpha.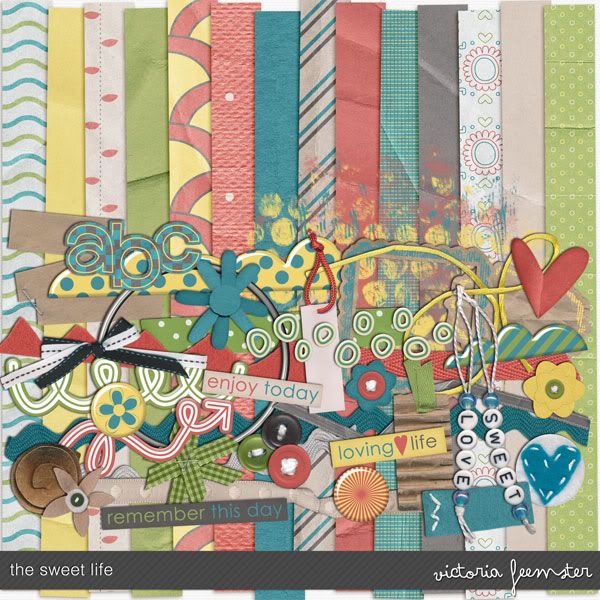 It really is perfect for scrapping those every day moments. For scrapping everything and everybody. It is kinda that perfect go to kit!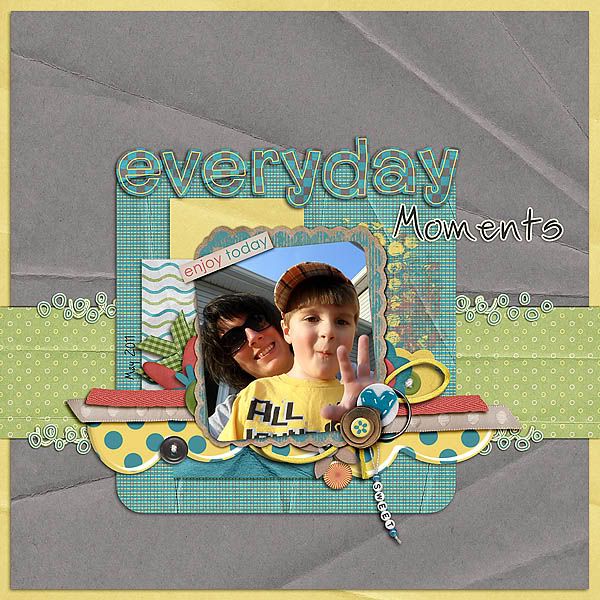 Marshmella's newest bundle is beautiful colored and full of doodley goodness and sweet sentiments. This bundle has everything you need to scrap more than one perfect page about that best friend in your life.



My Friend Bundle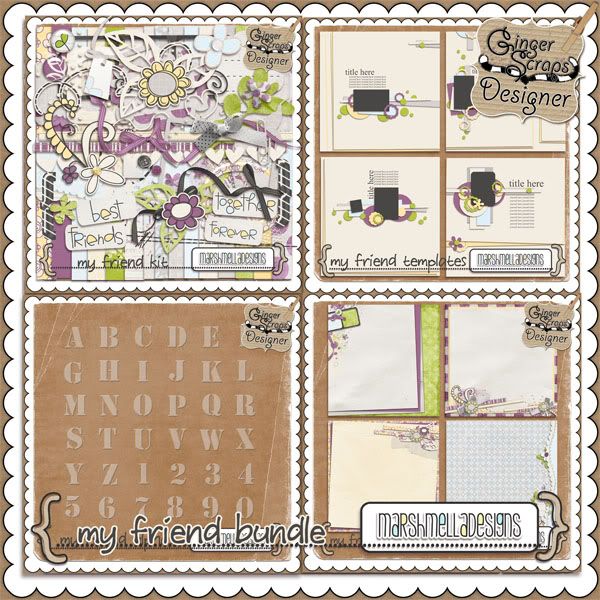 As you can see I have had a best friend since I was two years old. :) We might not always have agreed on everything, but she is the bestest friend I could have ever ask for. Annnd we now live down the street from each other in the same neighborhood. How awesome that?!?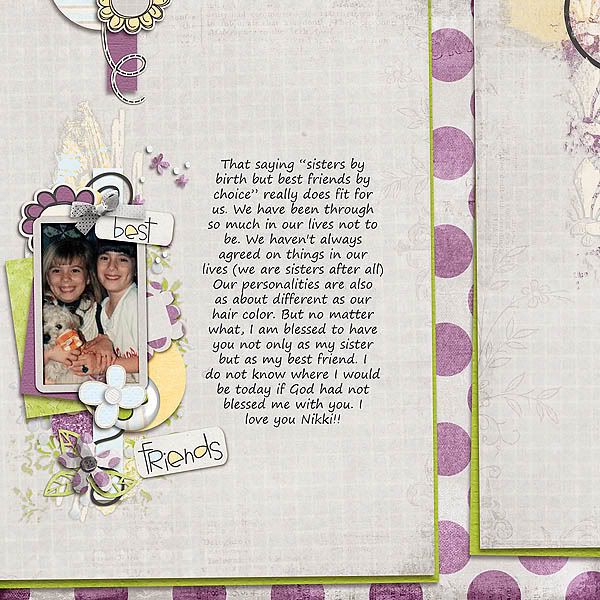 Thanks for stopping by again today! Just one more shift to go! Woot!