About Me
I like taking part in challenges. So I am taking part in a blog challenge. But I will be doing it a little different than set up. Since I post a lot more than the average person, I will not being doing one post a day, for 30 days. I wouldn't be able to post all the other stuff I normally do, and like doing. So, I will be taking the 30 day prompts and putting a few of them in one post until done.
It is a get to know the blogger. More than: I am wife, mommy, scrapper, panda lover, history lover, and so one. If you want to take part and I would love if you did!! Here is the challenge post and link me up to your blog. I seriously love reading blogs as much as having one.
Today I will only be doing one since there is list of 15 going along with it. :)



1-Introduce, recent picture, 15 interesting facts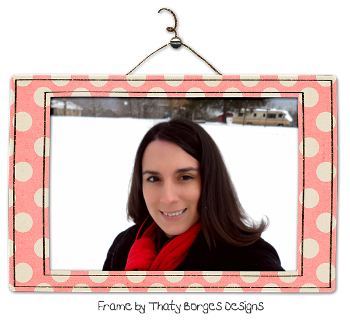 Well...I am La'Shawn. Also known as Shawnbear through out the digi community. I am 27 years old. I am a SAHM Monday - Thursday and I work a 40 hour work week crammed into 3 miserable days Friday-Sunday. I work at a trucking company as a dispatcher. I have made some wonderful friends with fellow dispatchers and truck drivers alike. Even turned one to scrapping. (waves at Petra!) I have been married to my hubby for nearly 4 years. He is my true love. That kinda love that lasts forever. Long after the newness has worn off and through all my craziness. He took me from a dark place and loves me for me. We have a little boy. The light of my life, Isaiah, known as Bug. He is a typical boy. Loud, wild, loves dirt, bugs, and his mommy! I am the oldest of 2 girls for my Mommy/Daddy-O and 3 girls for my Dad. I also have the 2 best friends a girl can ask for!

Now for 15 interesting facts:


1.

I wanted to be a zoologist when I grew up


2.

I can play the trumpet and the piano


3.

I can't function without at least one Dr Pepper a day


4.

My biggest downfall in life is that I am lazy


5.

I can't sleep without being under covers. That is why my house is freezing.


6.

I would happily move to Europe


7.

I want to travel to many places. However, I am terrified of planes.


8.

I really care for either dogs or cats. I tolerate them.


9.

I struggle daily with my faith and walk with Christ.


10.

I love the smell of apple pie candles


11.

I can loose a whole day reading a book


12.

I don't care for sweet food


13.

I love listening to movie soundtracks


14.

I am very unorganized


15.

I love going to museums

So basically that sums up that I am a big dork. lol I am looking forward to doing this challenge. I would love if others did as well. If you decide to, come back and link me up in any blog posts comments. I will follow you...if I am not already.

And since today was supposed to be wordless Wednesday...here is what I had picked out the last Wednesday before Valentines day. Beautiful photo!




Thanks for stopping by!